Transparency throughout
It's important that you know exactly how nominees will be judged, but also who will be our judges. We are excited to announce our judges and show off their credentials.
For more information on our judging process please read our FAQs.
Matt Strawford
Matt Strawford is a General Manager at Hotel Du Vin, a collection of 19 boutique hotels across the UK. Along with Malmaison and its 16 properties, Hotel Du Vin is a member of the Frasers Hospitality Group. Frasers Hospitality is one of the World's Leading award winning Serviced Apartments, Hotel residences and Boutique Lifestyle Hotels.
Trained at Birmingham College of Food, Tourism and Creative Studies, Matt started his 20 year Hospitality career with Swallow Hotels and its Landmark 5* 100 bedroom property. Working in a selection of roles within International Hotel brands, Matt, an Acorn Award Nominee, Joined the Hotel Du Vin/ Malmaison family 12 Years ago. Winner of Hotel Du Vin Group GM of the Year 2017/18 and 2019/2020, winner of Hotel of the Year 2019/2020, Matt leads a strong management and Guest centric team in York.
Throughout Matts Career he has overseen intimate weddings and co-ordinated events with 1000+ guests, working closely with clients, suppliers and Hotel teams to deliver hundreds of "Best day of my life" quotes. Matts experience in this field allows him to perfectly judge our venues and suppliers to ascertain the leading lights in the North of England Wedding Awards 2018.
Jo Stott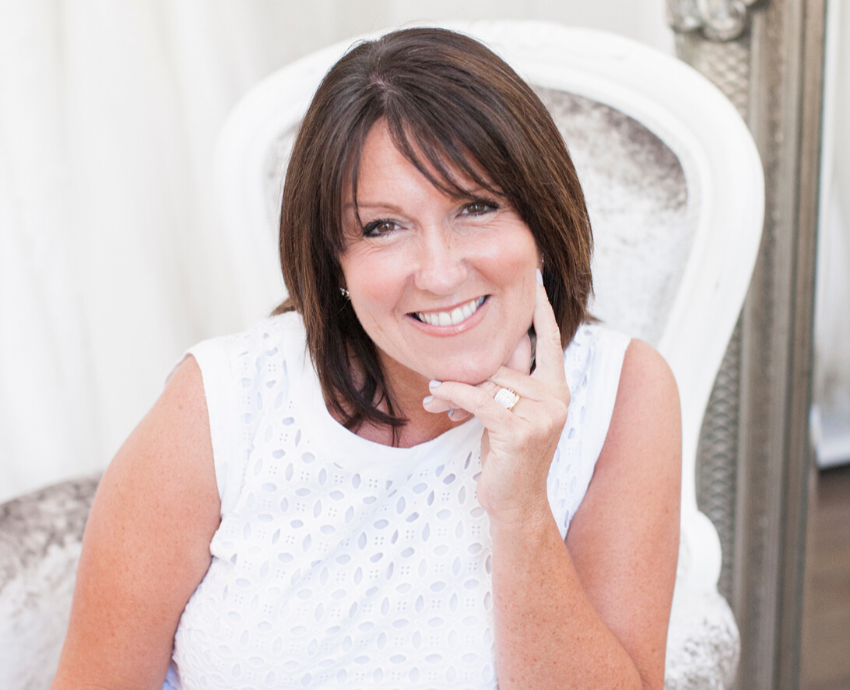 Jo is a true woman entrepreneur. The founder of the multi award winning 'Y.A.P Bridal Boutique' and owner of 'Jo Stott Consultancy'. She is renowned for her passion of quality in service, attention to detail, genuine personality and a love of life. After working in the industry for 10 years Jo has exceptional experience in business coupled with invaluable knowledge.
Jo lead her boutique to become recognised as one of the most successful bridal boutiques in the country. She has worked in the City of Newcastle for many years within corporate management before opening the boutique. Now Jo works throughout the UK and Europe with 'Jo Stott Consultancy' which offers new and existing businesses the knowhow and any needed insight and guidance in becoming more successful. Leadership is key in running any business along with passion, dedication, ambition and having the right people walking by your side.
I am thrilled to judge 'The North of England Wedding Awards. I believe 'Great businesses are not built by extraordinary people but by ordinary people doing extraordinary things' and this is what I look for when judging.
Tanya Hedley
Formally part of the award-winning Vermont Hotel, Tanya now heads up Macdonald Linden Hall – a Grade II listed mansion house that has hosted weddings for almost 40 years. After scooping the award for Wedding Coordinator of the Year three times, Tanya Hedley returns to NEOWA for her second year as a judge and she wasn't put off by the work load:
"The amount of time that goes into judging these awards is phenomenal. Endless lists of worthy winners, businesses going above and beyond, and weeks of mystery shopping – but we must do justice to all the hard working wedding professionals who make so many sacrifices for their clients and the industry.
"We know that your social life is in tatters during the summer and we know that you can't say no to a client's plea for help (even though you were meant to finish work an hour ago).
"This is a chance for you to be the one who dresses up and stands on the right side of the bar for a change. Have fun!"
Laura Lindsay
Having started in the industry as a wedding co-ordinator in Harrogate Hotels, with knowledge from the hospitality side. She went on her own to set up her own venue dressing and wedding planning business 'Laura Lindsay Weddings and Events'. Having been a judge for NOEWA since 2015 and a Jacqueline Gold Women in Business award winner she has made great progress in the North Yorkshire region.
Having supported the North of England Wedding Awards from the beginning I share a passion for the awards, as they are the stand out awards judging on fantastic customer service. Every nominee has extraordinary comments, so I am looking for the stand out nominee that is going the extra mile for their customers, after all this is your special day and you want the best suppliers working with you for your special day.
These awards are a great event to show that no one wedding can be completed without a fantastic team of suppliers, all working together to go the extra mile on peoples wedding day.
Andy Nesbitt
I spent my early working career as an office based civil servant, 37 hours a week dotting I's and crossing t's and dealing with customer complaints . It taught me many things, firstly that I was not cut out for 9 to 5 office work ,but mainly an understanding of how people feel when they don't get the level of service that they expect or deserve .
After that I moved on to be Operations manager at an events company based in Northumberland at the beautiful Slaley Hall hotel , this was mainly corporate work but I got to travel around the country and stay in some fantastic hotels ,working with a fantastic team . I was in charge of staffing so also indirectly in charge of customer service I suppose . I quickly learnt that how motivated the staff were had a direct correlation to the experience our clients had . I still count these colleagues as the best I have ever worked with bar none .
Had a slight change of direction after that , moving into the wedding entertainment market instead of corporate , and that's where I've been for the last 16 years. The last 10 of which has been as a full time wedding DJ and Master of ceremonies .I would like to think that the way I run my business and my views on customer satisfaction are based on the experience I have gained from the careers I've had and the fantastic people I've worked with along the way .
Tricia Sheriff
The Press – Business Awards 2019
Tricia Sheriff, Winner of Business Personality Of The Year