Transparency throughout
It's important that you know exactly how nominees will be judged, but also who will be our judges. We are excited to announce our judges and show off their credentials.
For more information on our judging process please read our FAQs.
Matt Strawford
Matt Strawford is a General Manager at Hotel Du Vin, a collection of 19 boutique hotels across the UK. Along with Malmaison and its 16 properties, Hotel Du Vin is a member of the Frasers Hospitality Group. Frasers Hospitality is one of the World's Leading award winning Serviced Apartments, Hotel residences and Boutique Lifestyle Hotels.
Trained at Birmingham College of Food, Tourism and Creative Studies, Matt started his 20 year Hospitality career with Swallow Hotels and its Landmark 5* 100 bedroom property. Working in a selection of roles within International Hotel brands, Matt, an Acorn Award Nominee, Joined the Hotel Du Vin/ Malmaison family 12 Years ago. Winner of Hotel Du Vin Group GM of the Year 2017/18 and 2019/2020, winner of Hotel of the Year 2019/2020, Matt leads a strong management and Guest centric team in York.
Throughout Matts Career he has overseen intimate weddings and co-ordinated events with 1000+ guests, working closely with clients, suppliers and Hotel teams to deliver hundreds of "Best day of my life" quotes. Matts experience in this field allows him to perfectly judge our venues and suppliers to ascertain the leading lights in the North of England Wedding Awards 2018.
Jo Stott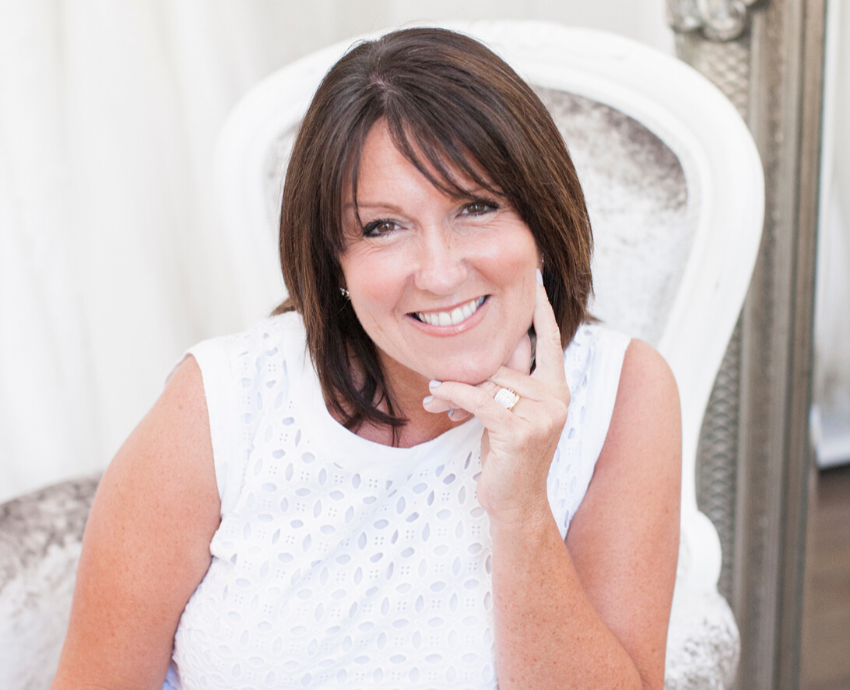 Jo is a true woman entrepreneur. The founder of the multi award winning 'Y.A.P Bridal Boutique' and owner of 'Jo Stott Consultancy' and 'Love Jo Ceremonies'.  She is renowned for her passion of quality in service, attention to detail, genuine personality and a love of life. After working in the industry for over 12 years Jo has exceptional experience in the strategy of business coupled with invaluable knowledge. 
Jo lead her boutique to become recognised as one of the most successful bridal boutiques in the country. She has worked in the City of Newcastle for many years within corporate management before opening her store. Now Jo works throughout the UK and Europe with 'Jo Stott Consultancy' offering (coaching/training) new and existing businesses the knowhow and any needed insight and guidance in becoming more successful and improving conversions…  'Love Jo' her newest enterprise is quickly becoming one of the brightest new celebrant businesses in the country… Understanding that the wedding industry changes at great speeds and Marriage Law is destined for change by the UK government within the next few years, if not sooner.   
Leadership is key in running any business along with passion, dedication, ambition and having the right people walking by your side.   I am thrilled to judge 'The North of England Wedding Awards. I believe 'Great businesses are not built by extraordinary people but by ordinary people doing extraordinary things'  The leadership qualities I look for in any independent business is honesty and integrity… and this is what I look for when judging. 
Sarah Myatt
A graduate of Sheffield Hallam University(BA Hons) Event & Tourism Management I then worked oversees for 10 years as a tour guide and resort manager including Egypt, Italy, Portugal & Spain. I returned to my native Sheffield in 2006and then started my career in events working for Sheffield United Football Club where I had the pleasure to organise events for some prominent names such as the Prime Minister, Pele & Ricky Hatton. In 2009 I moved into hotels working for The Q Hotels Group as Event Sales Manager and fully explored my passion for the wedding business to finally achieve status as the groups "Centre of Excellence" for wedding sales which meant I trained all new wedding co-ordinators for the 21 hotels. Understanding the local market and listening to what customers wanted was the key to growing wedding business as well as building a network of wedding suppliers and hosting successful and popular wedding fayres.2014 saw me looking for a new challenge and moved to Wortley Hallas Sales Manager. As an independent charitable trust the stately home wished to host weddings at the venue to supplement the income and help the planned refurbishments. I introduced them to "The Wedding Package" and restructured the pricing to offer mid week /weekend differential and changed the brochure and marketing to help increase their wedding business by 60%.In 2016 I was offered the role as Group Sales Manager for 3 privately owned hotels, Hella by Hall Hotel, Aston Hall Hotel and West Retford Hotel. I now oversee 3 hotel sales teams with a combined350+weddings a year. I continue to work with a great network of wedding suppliers for each hotel and have a great passion for the wedding business. It has been a challenging few years for couples who booked their wedding during a pandemic but I am proud to have worked to assist them all to still have their special day. I am honoured to have been asked to be a judge at the 2022 North of England Wedding Awards and I'm looking forward to meeting the finalists.
Laura Lindsay
Having started in the industry as a wedding co-ordinator in Harrogate Hotels, with knowledge from the hospitality side. She went on her own to set up her own venue dressing and wedding planning business 'Laura Lindsay Weddings and Events'. Having been a judge for NOEWA since 2015 and a Jacqueline Gold Women in Business award winner she has made great progress in the North Yorkshire region.
Having supported the North of England Wedding Awards from the beginning I share a passion for the awards, as they are the stand out awards judging on fantastic customer service. Every nominee has extraordinary comments, so I am looking for the stand out nominee that is going the extra mile for their customers, after all this is your special day and you want the best suppliers working with you for your special day.
These awards are a great event to show that no one wedding can be completed without a fantastic team of suppliers, all working together to go the extra mile on peoples wedding day.
Dawn Marie
Working in the Wedding Industry since 1995, Dawn Marie is the longest established, independent wedding planner in the north-east of England. With over 27years experience and over 560 weddings successfully arranged, Dawn works with the best suppliers, venues and registrars in and around Northumberland, Newcastle, Hexham and Durham and knows the industry inside out. Her enviable reputation for the highest standards in professionalism, attention to detail and patience along with her sense of humour make her the perfect planner – just take a look at her 'Testimonial' page to see the fantastic feedback from delighted families she has helped.
As well as Wedding Planning, Dawn Marie Wedding & Event Design also arranges a host of Elite Wedding Events, has a highly successful Wedding Business Consultancy and has recently taken over the reins at The Wedding Guide UK. One of the original judges of The North of England Wedding
Awards, Dawn Marie was on the panel for 6 years when she was approached to look after a privately owned wedding venue.
With the successful venue now up and running, Dawn is delighted to have been asked back onto the
judging panel. With her wealth of experience Dawn has high expectations of wedding professionals and is looking forward to seeing some of the best the Yorkshire region has to offer.
Although occasionally working outside her area, Dawn mainly covers Northumberland down to County Durham meaning she can judge the Yorkshire region with an impartial view.
'I look forward to seeing smaller, independent businesses who deserve recognition for high standards of customer care, flexibility and who have built their reputation on delivering the best possible service. To have got this far in the Awards means your customers already think a lot of you - they have taken the time to vote and comment on the service they have received.
I am not just looking for those who do their job well but those who do an exceptional job, who have gone above and beyond what they are required to do to ensure couples have the greatest day possible.
It is an honour to be asked to judge the North of England Wedding Awards and give recognition to the best of the best in the North of England.'
Janette Noble
Janette has been a business owner within the Wedding Industry for over 15 years and has become a very familiar face. Having won multiple times she has built up a wealth of experience in what makes a business stand out. She also has experience of Judging Awards down South and knows the work and difficulty in finding that 'extraordinary company' from such a huge bunch of talented individuals. Her expertise in her field makes her more than capable of searching for the company with that" passionate personality for what they do, but with a creative edge" and this is exactly what she will be searching for.